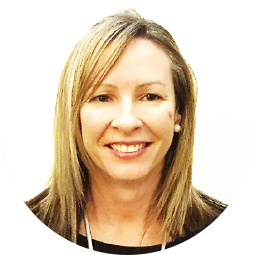 KYLIE HOLMES - CPA, B Bus (Accounting), GAICD.
Executive Officer (Leongatha)
Kylie commenced in the Executive Office role in September 2016. Kylie has worked in the banking and finance industry, and more recently with water service and supply organisations in various management roles including finance, IT, regulation and business services. Working with water service organisations, Kylie has had involvement with the rural and farming sectors assisting with water supply services.
Mr AUBREY PELLETT - Dip. Farm Mgmt, Bach. Commerce (Farm Mgmt Major), Post Grad Dip. Info Systems, Dip. Company Directors (GAICD).
Chair
Aubrey has been a board member since 2012 and is also a member of the Audit Sub-Committee.
Aubrey lives at Hill End in West Gippsland where he has operated a dairy farm business since 2002. Before farming Aubrey worked in rural and retail banking and for Bonlac Foods during 2004 – 2005 as a field officer in Gippsland.
Aubrey was a director of GippsDairy between 2010 and 2014, is currently the Deputy Chairman of the Bonlac Supply Company, a Fonterra Forum Delegate since 2012, and appointed to the Agribusiness Gippsland Board in 2017.
Mr RICHARD HABGOOD - Dip. Agriculture, Bach. Economics, Grad. Dip. Marketing, Grad. Cert. Evaluation.
Deputy Chair
Richard Habgood has been a board member since 2010 and was appointed Chair of the Board in November 2011. Richard is a member of the Remuneration and Governance Sub-Committee.
Richard has lived in West Gippsland since 1979 working for much of the time for the former Department of Primary Industries. He has provided consultancy services to industry development organisations and government departments.
Richard's early roles with DPI as a farm management economist and manager for the delivery of DPI field services in West Gippsland has given him broad experience across the agriculture sector in Gippsland. He was the program manager for DPI's dairy RD&E activities and as well as being involved in policy development.
He has also been involved in service clubs and a range of community activities in the Warragul district.
Mr ROBIN LOWE, FCA
Treasurer
Robin has been a board member since 2012 and has served as Vice Chair of the Board. Robin is currently the Chairman and Treasurer of the Audit Sub-Committee.
Robin grew up on a small dairy farm in South Gippsland before completing his Bachelor of Business at Monash University. He is a Senior Principal of Crowe Horwath, an integrated financial services provider within Gippsland and part of an international accounting network.
Robin has over 35 years in public practice and has spent his entire working career in advisory roles. A diverse client base of small to medium enterprises provides exposure to a very wide range of business situations. He has a keen interest in the not-for-profit sector and is a long serving President of the Sale Tennis Club as well as serving on advisory committees with Tennis Victoria.
Robin is a Fellow of the Institute of Chartered Accountants, a Registered Tax Agent and a Registered Company Auditor.
Mr GARRY VAN SINDEREN
Board Member
Garry has been a Board member since 2010 and is a member of the Audit Sub-Committee.
Garry lived on a dairy farm until he was married. After leaving school, he obtained his Diploma of Business Studies with an accounting major.
Garry's working life has been varied with five years with the State Bank of Victoria, twenty years in water industry management dealing with water catchment, treatment and distribution, and wastewater treatment disposal, and fifteen years in aged care facility management in charge of Woorayl Lodge in rural Victoria. This range of work resulted in extensive experience in board governance, human resources and financial management of not-for-profit organizations. Additionally, Garry gained an increased level of understanding for the needs of others. Garry was appointed a Justice of the Peace in 1996.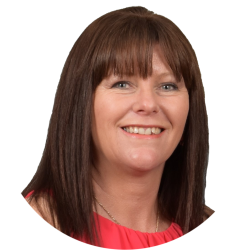 Ms Raelene Hanratty
Board Member
Raelene commenced as an RFCS Gippsland Board member in 2019 and has a background in banking, operated a Dairy Farm for 32 years, and has held numerous positions on boards and committees, with an extensive volunteering record as President, Treasurer, Manager and Coach for various State and local sporting groups in Gippsland.
Current positions include a Mentor for the Lifeline Farmers' Friend program; Deputy Chair of Heyfield Hospital; Customer Consultative Committee Deputy Chair for Southern Rural Water, with representation on the Modernization Program and Agriculture Industry Group engagement committees. Previous advisory roles include representing the agricultural sector in the Gippsland Regional Assembly, and representing the Dairy industry in local and government discussions and inquiries.
Raelene brings significant experience in business management and governance including finance; risk; strategy; stakeholder relations; legal and regulatory compliance.
Mrs Clare Adams
Board Member
Clare commenced as a RFCS Gippsland Board Member in early 2018 bringing extensive experience within financial services, banking and employment industries.
Clare has considerable experience on boards within the education and aged care sectors, with specific expertise in finance and audit.
A previous member of the Regional Victorian Small Business Partnership and Reference Group, Clare is highly involved in her community of Sale, and is currently appointed as a Victorian State Bail Justice.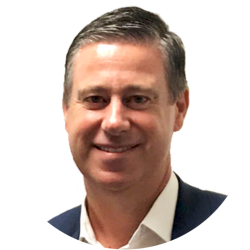 Mr Dean Cullen
Board Member
Dean commenced as an RFCS Gippsland Board member in 2019 bringing extensive financial services experience, most recently as General Manager within the Insurance industry that includes risk management, strategy and significant financial analysis, particularly for commercial, small business and farming clients, as well as being successfully accountable for business, product and employee performance.
Dean has a long standing connection with the South Gippsland region both as a resident as well as in a professional capacity.